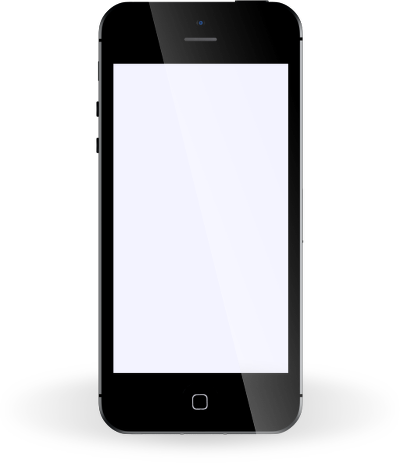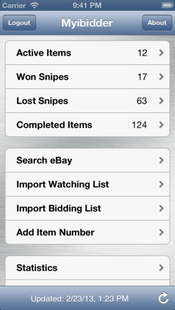 Myibidder
Auction Bid Sniper for eBay
Are you avoiding buying on eBay because getting outbid too often? Make buying on eBay fun again!
Myibidder Bid Sniper is a sniper for eBay buyers that places the last seconds bids to increase your chances to win.
No need to watch for auctions anymore, just set your snipe and let the sniper do the job for you.
Helps to avoid forgotten auctions, avoid shill bidding and better bidding control using Groups.
Fully automated
The sniper is fully automated to all possible ways – just add the item you wish to snipe, your maximum amount you are willing to pay up to, and you are done.
Completely independent
The app uses a remote dedicated service to place snipes. Once you set your snipes, you don't need to be online or keep the app running in order for the snipe to actually work. It will snipe even if your connection is weak or offline.
Syncing
Your data is synced on the cloud and always there if you switch your phone, move from one mobile OS to another, or simply need to re-install everything.
Features
Multiple auctions support, you can snipe as many items as you need
Supports eBay.com and International sites (US, Canada, UK, Australia, Germany, etc)
Supports all currencies (US $, £, €, etc), bidding is done in listed currency, no conversion involved
Ability to import items from "Watch List" or "Bidding List"
Images supported
Bids up to your maximum, you pay the minimum amount just enough to outbid the previous bidder by one increment only
Groups support – put several items in the same group and it will win number of items you specify, then cancel the rest
Import your Watch and Bidding lists
Local data caching so you can view your snipe offline
All communications are done using secure methods only (SSL)
Available in English, French, German, Italian, Russian and Spanish using the same app
Automatic sync between different devices
Multiple eBay accounts support – you can re-link using your other account, and it will still snipe
Free updates
Screenshots